YOUR PREFERRED
Pipe dealer in western canada
WELCOME TO
VIBRANT
INTERNATIONAL LTD.
VIL is a worldwide import & export company, based in Canada, which has grown significantly in past three years. Our unique business style is based on commitment with clients.
Vibrant International ltd. is a market leader in loading and movement of containerized commodities. We operate within a specialized product mix which includes Ferrous and Non-Ferrous metals, Oilfield equipment, Feed grains, Pulses, Lentils.
We offer quick and flexible entry into certain geographic markets for commodity manufacturers and traders who can benefit from that access. Strong and ever increasing demands in new and emerging markets offer positive opportunities from containerization and export of commodities. LEARN MORE
Leading Distributor of Carbon Steel Pipe
We stock hard to find pipe sizes and grades of pipe along with commodity sizes and grades in our state of the art 28 Acre facility in the heart of Edmonton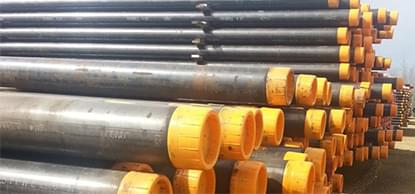 OCTG
(OIL COUNTRY TUBULAR GOODS)
We supply ERW and seamless tubing in sizes ranging from 60.3 mm OD (2 ⅜") to 88.9 mm OD (3. We distribute ERW and seamless casing sizes ranging from 114.3 mm OD (4 ½") to 339.7 mm OD (13 ⅜"). OCTG products meet or exceed API 5CT and ISO 9001 Certification. Fully detailed Mill Test Reports (MTRs) are available upon request on all products.
Line Pipe
ERW Line Pipe complete with external coating for most gas gathering applications. Sizes from 60.3mm (2") through 610mm (24") are readily available. Fully detailed Mill Test Reports (MTRs) are available upon request on all newly-supplied products.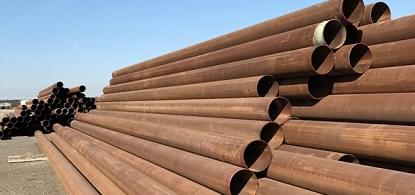 Piling / Hollow Section / Surplus
VIL provides a wide range of commercial and prime steel pipe for piling applications. Sizes range from 60.3mm OD (2 ⅜") to 1,829 mm OD (72") and are all available for immediate shipment. Consider us most reliable partner to BUY your Surplus pipe.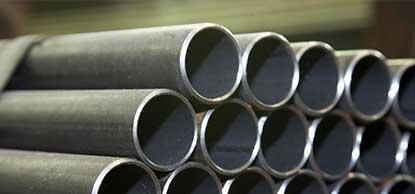 Seamless Line pipe
Seamless Line pipe for any pressure and oil & Gas application from 1" all the way to 16" in Grades SA 106 CSA Gr 290 Gr 290 and SA333-6 Gr 359. Full MTR's are available for all pipes supplied.
What we offer
Services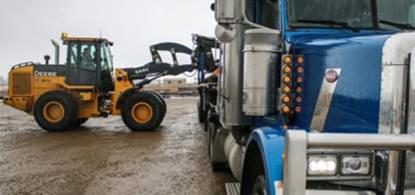 Delivery Services
We have fleet of up to date vehicles and equipment which will ensure your product will be delivered on time.
Tractor – off-road equipped tandem axle including a Tri-axle highboy
Loading
Tarping and stripping
Handling and shipping of Float equipment, Wellheads, and Tools
Read More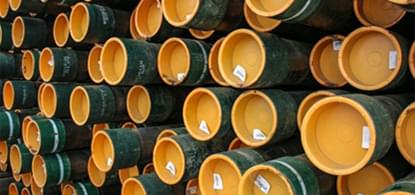 Storage Services
We take pride in our rack storage system which offers safety and protection for our customers' valuable assets and efficiently facilitates timely deliveries of all products.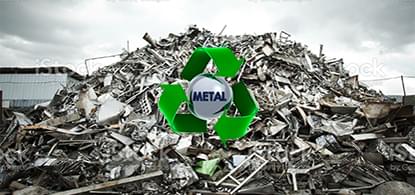 Metal Recycling
We provide End-to-End metal recycling for Ferrous & Non-Ferrous Products.